Not so many will know the name Oluwatobiloba Daniel Anidugbe even in the backdoor and corridors of Nigeria Entertainment Industry but mention the world "Kiss" and the next thing that comes to mind will not be the earth old lip locking exercise but "Daniel", yes! "Kiss Daniel", the name of that young Lagos living boy from Ogun State who has redefined the word 'Kiss' in Nigeria and perhaps beyond.
Kiss Daniel, is a Nigerian recording artist, performer and entertainer best known for his chart-topping single "Woju" and more recently "Laye" and "Raba" the last of his efforts where he was featured and nailed the hook. His first single was "Shoye" but that was more of a legend compared to "Woju". The song spent eleven weeks on the MTV Base Official Naija Top Ten, including six weeks at the number one spot without any fear or hitch, and the song was remixed, featuring my son Davido and another heavy weight Tiwa Savage.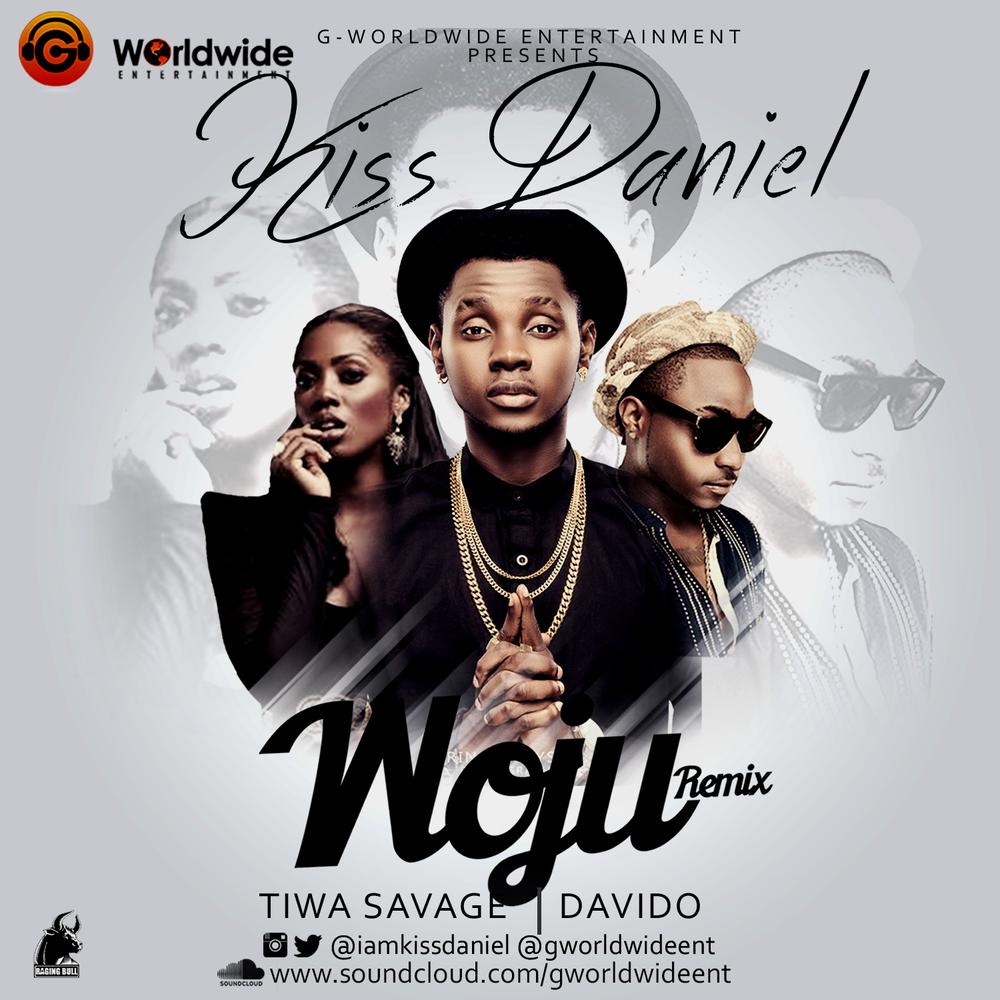 Enough profiling — straight to the Koko!
If anybody (girls perhaps) in Nigeria heard the word "Kiss Daniel" on the 1st of September 2014 (the day Woju was released), their reaction  would probably be "who is Daniel and why should I kiss him" but by December, "Kiss"  was the word and "Woju" was the song everybody was dancing to with or without any care in the world. Remixes and "Merixes" filled the airwaves and even I was tempted to hit the studio and do a remix, but there was just no way I was going to fit a rap verse the way I like it so I gave it up. All YEAR round, there was a reason for all of us to kiss Daniel and when the love was too much, he collabo-ed with DJ Shabsy and SugarBoy and publicly declared in 'Raba'  that "Lo tori mi lo je gbese O!" (we should go and get into a very huge debt or commit a crime in his name) at just 21, I am sure he didn't mean the kind of "Gbese" my son is currently dealing with as per Baby Mama Drama so nobody should try anything like that.
Fast forward to the year ending 2015, Kiss Daniel grew from a Water Engineer born in the North of Abeokuta to becoming one of the biggest names in Nigeria's Entertainment scene without knowing Dasuki or collecting arms deal largesse at the young age of 21. I almost had a stroke when Headies came out and declared "Reekado Banks" ahead of Lil Kesh and Kiss, I was like "what in hell was that, after all the gbese we've collected in readiness for celebration". Some argued that  the voting was influenced by Mavins  social media clout, but the question I kept asking is "How did Don Jazzy influence it to the level where Mavins fans voted Reekado over Korede who is even a bigger brand within the label, how was the voting redirected to Banks?". Emm! Before I get carried away, Kiss Daniel in his recent Instagram post after the post he posted about his accident (caused by text-driving) he said…
"@iamkissdaniel – Mehn!… It ain't easy folks.. Trust me* No big names, no connections, no platform…we still made it 2015…🙏 all u have is all u need people 😞.. Don't know about u, but I'm glad I met ME this year… Most glad I met u all tho😉.. Woju, laye, RABA, good"
He not only ranked high in Google's  end of the year's ranking of most searched names, his formerly non-existent bank account now has a manager assigned to it so that he doesn't wake up one morning and decide to use everything to buy Pepsi Long-Throat bottles like Wizkid who traded it all for Pepsi. He's indeed a true confirmation of Patoranking's message in his "Make Am" single (the video of that song is currently the only thing I watch, it passes the message of the song, although I have a problem with using capacity to buy beer or pop champagne as making it. We the rich use big birds and yachts to express ourselves, so if you are still using popping at Quilox to judge it, you never make am).
My son davido is a success today not because we his fathers and uncles are billionaires, but because he believed in himself, worked harder than required and broke the bounds. Kiss Daniel just like Olamide and other great hustlers have done the same with their talent and hard work without a Dad like me, and they are now forces to reckon with on the street and in the industry on a journey towards making it.
Kiss Daniel has just began his journey towards greatness, He is currently signed to G-Worldwide Entertainment and he needs your support. Don't look for free downloads, buy his songs on iTunes, buy the CDs and support him because you are the Dangote, Otedola, Indimi and Rochas that fuels his hustle.
I'm Abidemi Babaolowo Oderinlo
I Write What I Like