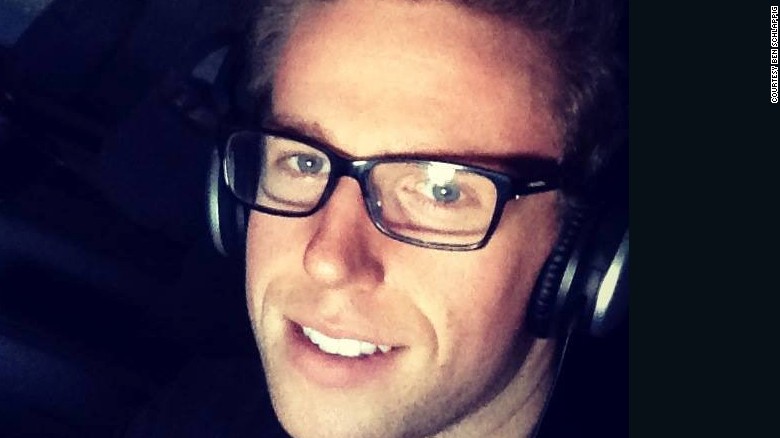 Schlappig has simply been flying on the wings of luxury for the price of pie in the last years and he's not ever going to slow down.
Collecting miles is one thing. Redeeming them is "where it gets tricky," said Schlappig.
"The airlines make it extremely difficult to redeem those miles, by design, because they want you to be hooked on this currency."
And if anyone is willing to go the extra mile to maximize their points, it's Schlappig, who became "voluntarily homeless" last year after moving out of his Seattle flat for good. "The airplane feels like home now," says Schlappig.
He broke down how he gets the free luxury flights and gave tips about it.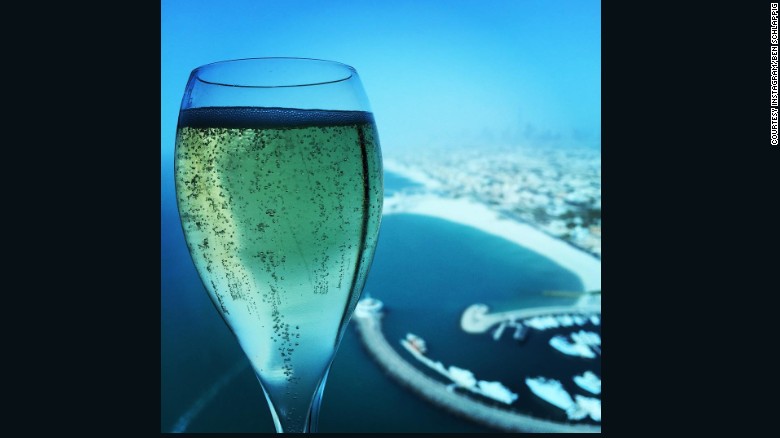 3 WAYS TO EARN AIR MILES
1.) Credit Card Reward Schemes
"In the U.S., credit card companies have very lucrative programs where they give big sign-up bonuses. So you can get 50,000 or 75,000 miles just by applying for a credit card and completing a minimal amount of spend," said Schlappig.
2.) Mileage Running
"This is basically flying for the purpose of collecting miles. So I will find cheap fares and then specifically fly wherever those fares are — Shanghai, Beijing, Hong Kong, wherever it might be –and you earn more miles for that, than the money you're putting into that ticket," Schlappig said.
3.) Airlines selling miles at a discount
"American Airlines often sells miles for less than 2c each. Meanwhile, Etihad have the A380 they fly to London (that's the one with the first class apartment everyone always talks about). So for example, you could buy 40,000 miles from American for less than 2c each, and use them on the first class apartment on Etihad," explained Schlappig.
"Basically you'd be paying $800 for a first class ticket from London to Abu Dhabi. But if you were paying cash, that would cost you about $5,000."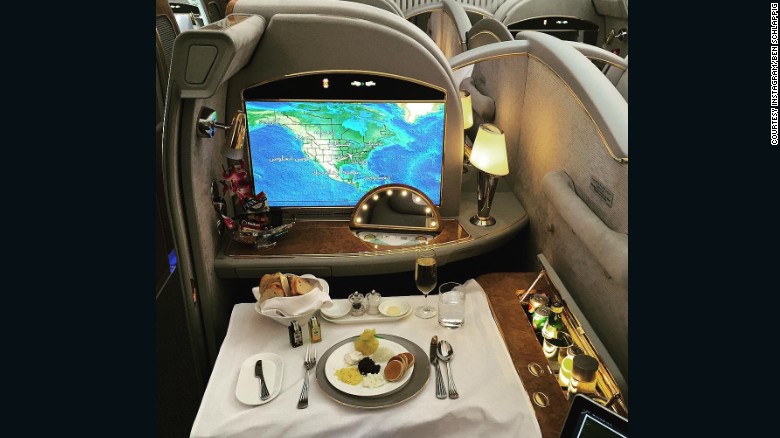 "If it was easy and straight forward then everyone would do it but I figured it out".
When he is on land, the marketing graduate rests his head in similarly opulent hotels — though he doesn't like spending more than three days in one place.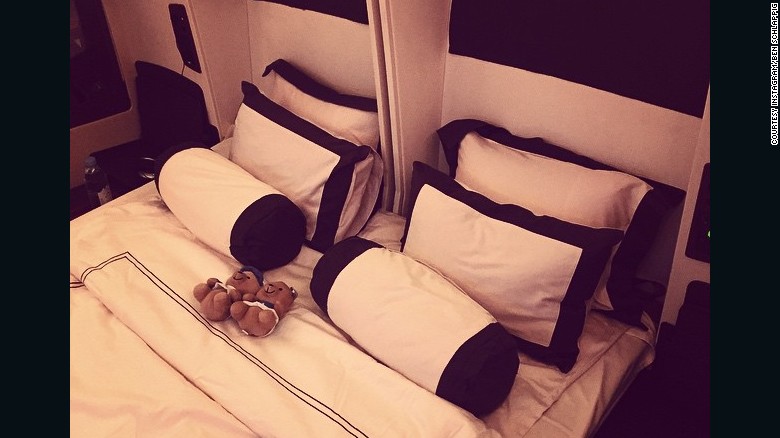 I want to be like him when I grow up.
I'm Abidemi Babaolowo Oderinlo
I Write What I Like